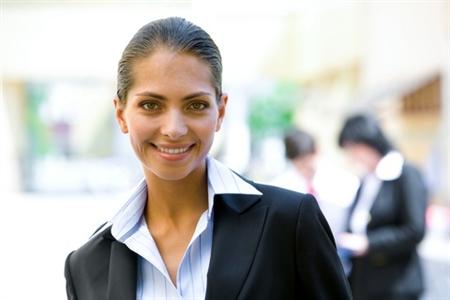 Your commercial property in Grand Rapids, Michigan deserves the best kind of management it can get. Sometimes, running it yourself is not enough to make it big in the market. Real estate business needs not only your ideas, but also good management and business skills that only experienced professionals could give. The best way to do business is make use of available property managers and contract individuals who know how to do the job right. Somewhere out there, there is a Grand Rapids commercial property management company that would suit you best.
People who know the value of success and the role management companies play in accomplishing it, know just how important good property managers are. To those who are not aware or not fully convinced with their importance, this might help convince and inform you.
First, let us define property management. It is the supervision of commercial, industrial and/or residential real estate. It usually involves administration of another person's or party's property. The manager preserves or develops the value of the commercial property. At the same time, it generates income in behalf of the owner. Normally, property owners pay managers a fee or a percentage of the income generated while under their management. Some companies have extra charges for repairs, advertising and so on.
As for their importance, a property manager's job is complex and does not only focus on tenants. They also do a lot of errands for the property owner. His major responsibility is to oversee tenants and make sure that the business would continue to bring in money for the owner.
A property manager is in charge of making expense budgeting, securing tenants, rent collection, conforming to laws and regulations, and property maintenance. Maintenance includes damage prevention by regular inspection, prompt repair, routine maintenance and cleaning and improvements including constructions. Making sure that features such as flooring, bathrooms, walls, plumping, landscape, and gardens and swimming pools are well-maintained is also some of their responsibilities. In case of damage, he will be in-charge in arranging repairs.
Establishing a good rapport with the tenants is a necessary aspect of property management and is a part of a property manager's job. Warranting client satisfaction is very necessary to guarantee that these clients will stay in your commercial property and regular profit. Keeping them satisfied is a task of a property manager that will be very beneficial to the owner.
In addition, a good commercial property manager could give you useful business insights. Like for instance, in investment decisions like business expansions or buying a new commercial property, your manager's input will be very helpful in inspection of prospective purchase. Since he is the one with a good eye in choosing profitable properties, he could point out things that you might miss like evidences of bad maintenance or possible hazards.
Having a commercial property manager will help you make wise investment decisions, secure profits, and maintain a high market value. Making use of their services can assure you that your properties are in capable hands. You could use their expertise and experience for you and your property's advantage.