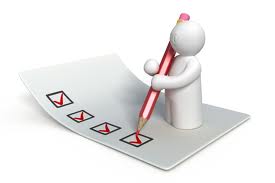 So you have a commercial property somewhere in Grand Rapids, Michigan and you want to hire a property management company to help you with it. You must be someone who knows the importance of maintaining your property's high market value and well aware of how hard of a job that would be. Searching for a good company is also not an easy task.
There a lot of commercial property management companies in Grand Rapids, Michigan. Just like in any other trade, each of these companies will lure you to choose them over the rest. How do you decide which one to pick? Here are some important things that you should look for in a commercial property management company:
Someone who knows the law. Choose a company whose managers are well versed with the law in the jurisdiction of your property's location. There are laws concerning your kind of property and business and having an experienced and knowledgeable manager is a great help in preventing any legal concerns. A property manager who is not familiar about the legalities could possibly land you a lawsuit.
Good track record. Do your own research when looking for a company to hire. Read reviews and forums about property management companies in your location or those that you are considering to contract. Look for those who are favored in reviews. It's also best to ask for references and call them. You could see proof of expert care in businesses they handle. If the commercial properties they manager are flourishing, then they might really be doing a great job.
Detailed account report. Your property management team must be able to give you a detailed and honest accounting statement, monthly or quarterly depending on your agreement. They should present this in a manner that you would easily understand as it is your money that you'll be dealing with.
Timely collection of rent. Prompt rent collection is important in this type of business, thus it must be carried out by your property manager. Timely rent collection also means timely check deposits for you.
Emergency response. Emergencies may be as minor as a faucet that needs repair or more serious problems that your manager should know how to respond and solve as soon as possible. Does the company offer a 24/7 response? You should also know how much that would cost you.
Aside from the above mentioned, it is wise to look for a company that offers services like marketing and development assistance, precise lease abstraction, budget evaluation and reconciliation, continuous lease management, complete service rent and renewal negotiation, client affairs management  and contract negotiation service by a professional. Obviously, you should also bear in mind how all of these would cost. Be clear with charges and payments to avert future misunderstandings. Some companies get a lower percentage on your gross rent but charge a lot on other things. Be clear on this matters early on.
Hiring property management professionals means that you are going to entrust your property to someone else and choosing the right people to do the job is of utmost importance. It starts with knowing what you're looking for and now, that you have an idea of what you want your property management company should be, you can start looking.